Eli Mordechai, Ph.D.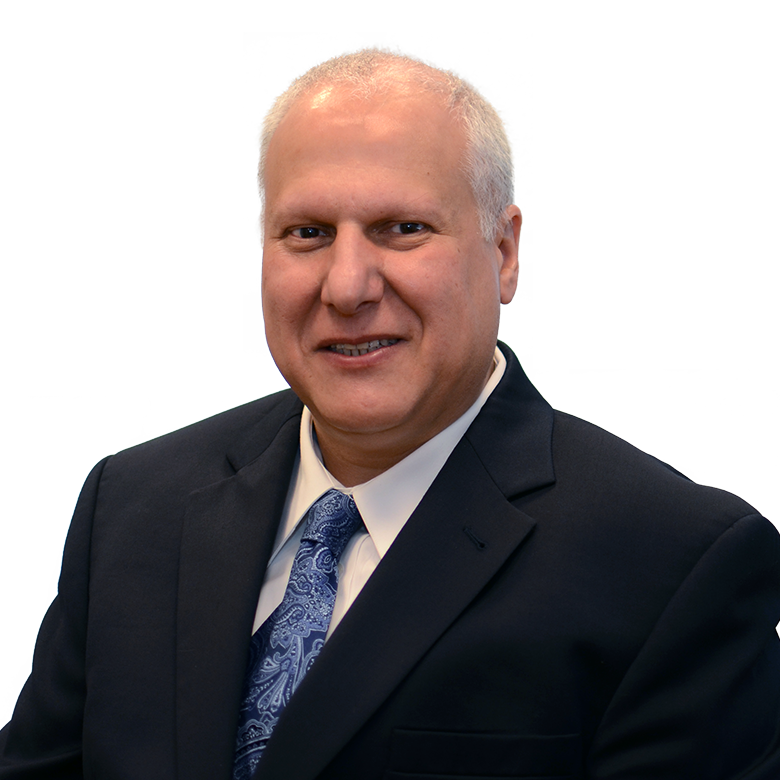 Martin E. Adelson, Ph.D.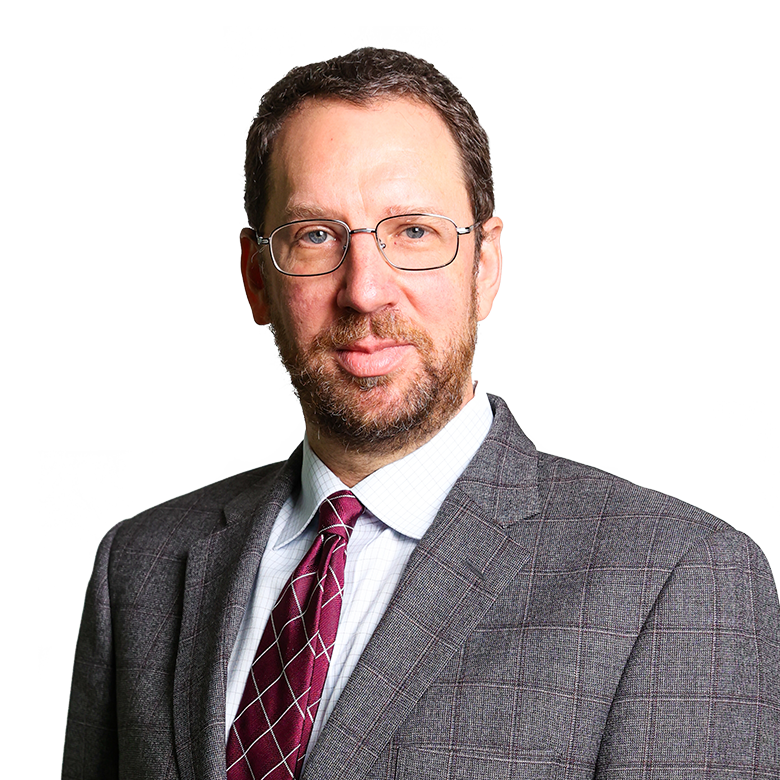 Chief Operating Officer
Ben Bandaru, Ph.D., MBA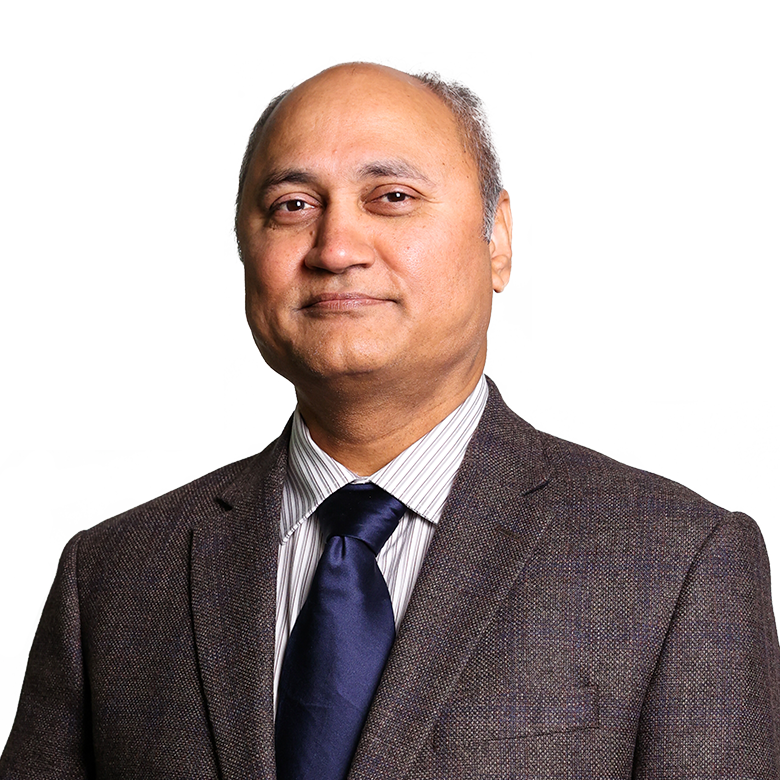 Director of Corporate Development
Sophia Lee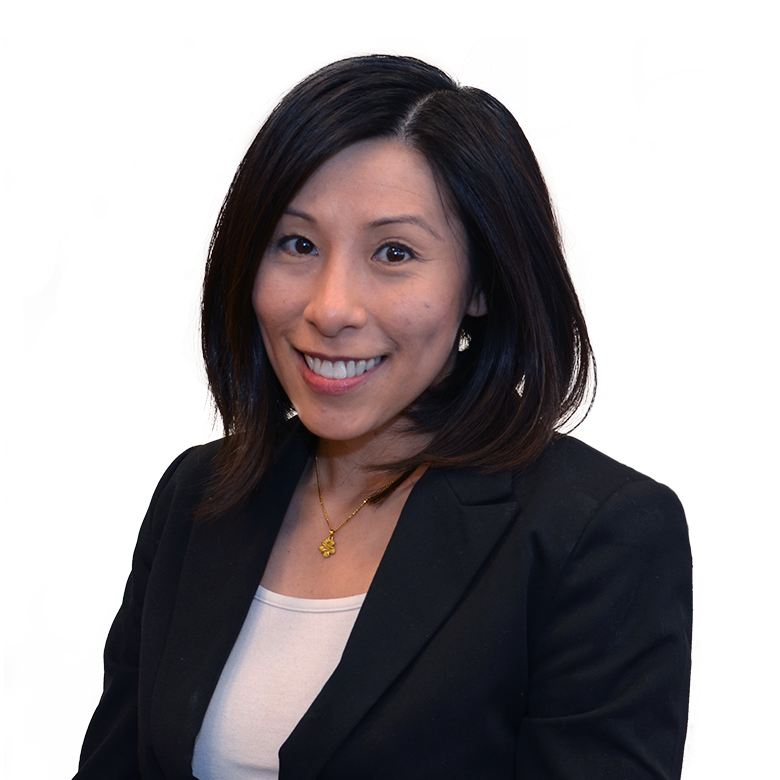 Director of Finance
Susan Kase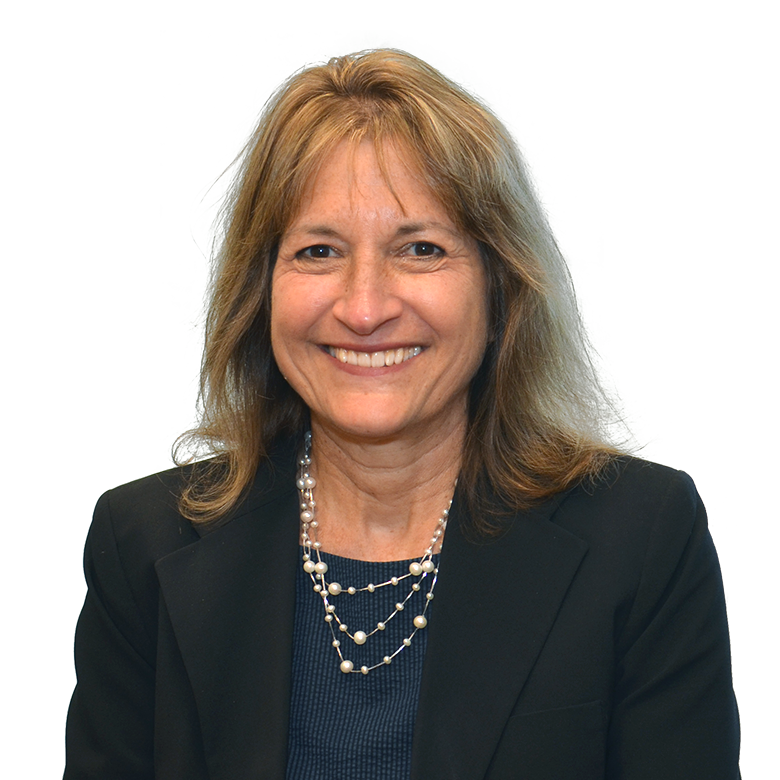 Chief Legal Officer
Stephanie Berry, SHRM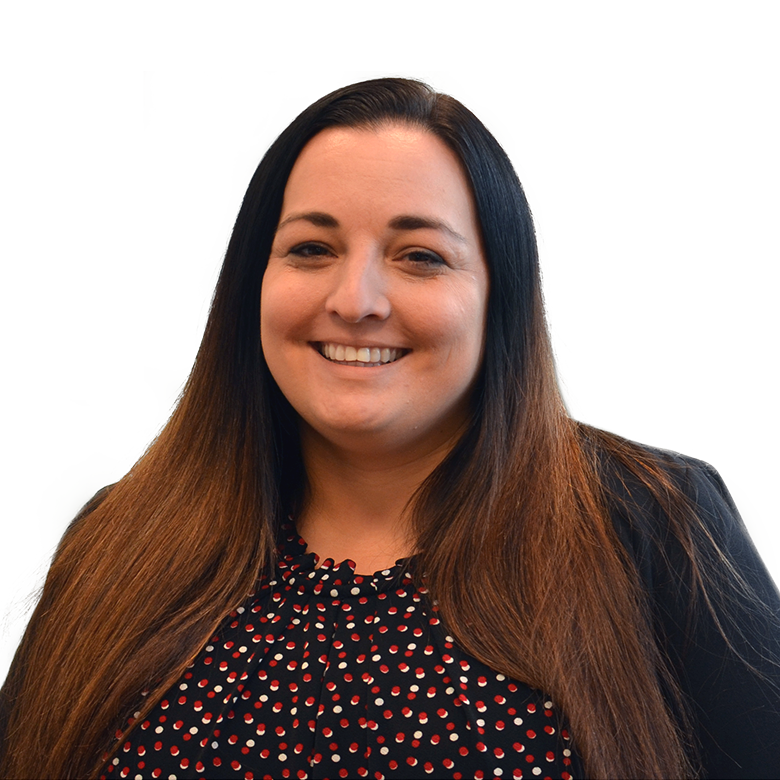 Chief Human Resources Officer
Stephanie S. Thompson, MLS (ASCP)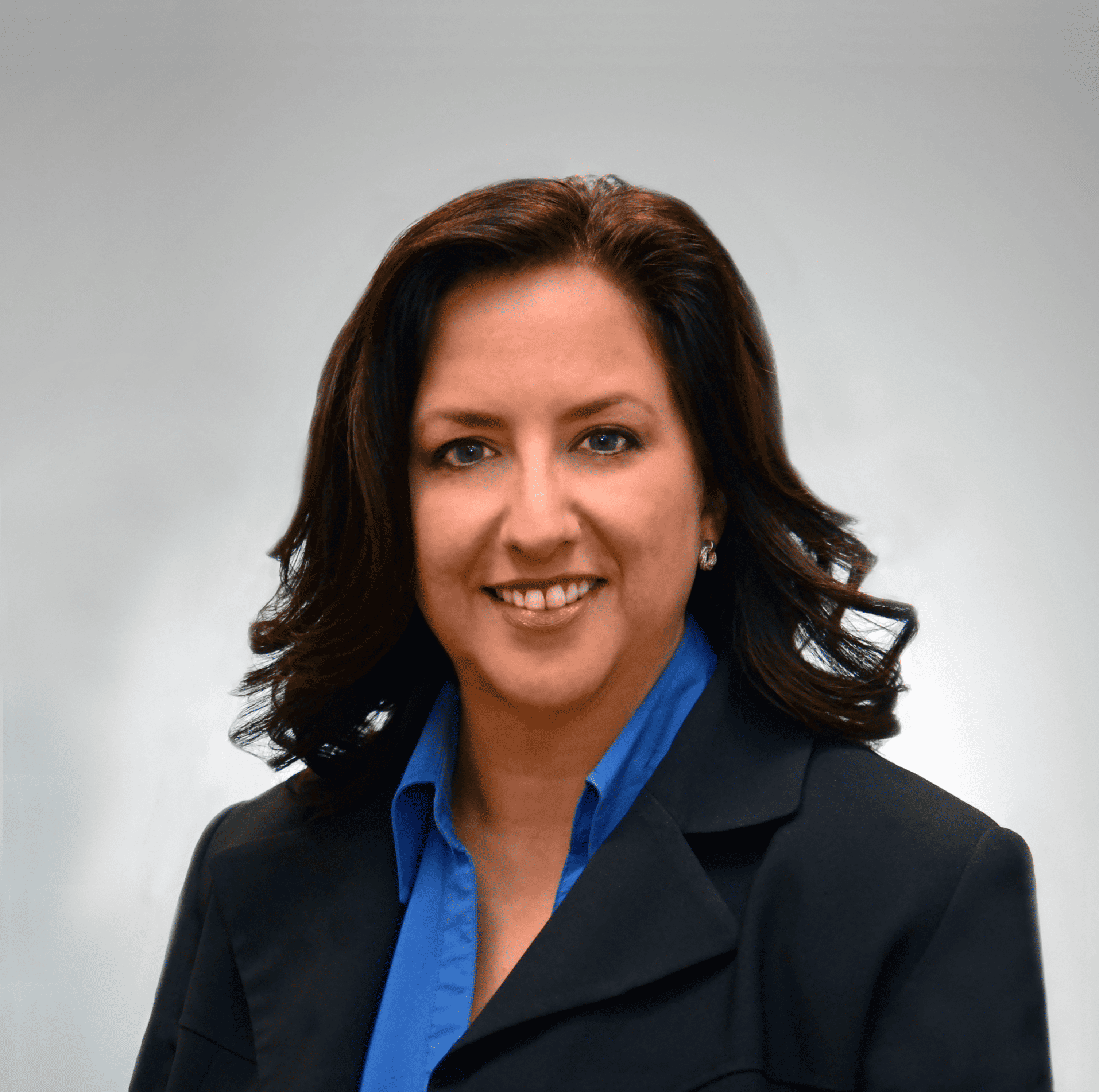 Chief Marketing Officer
Boris Bogomolnik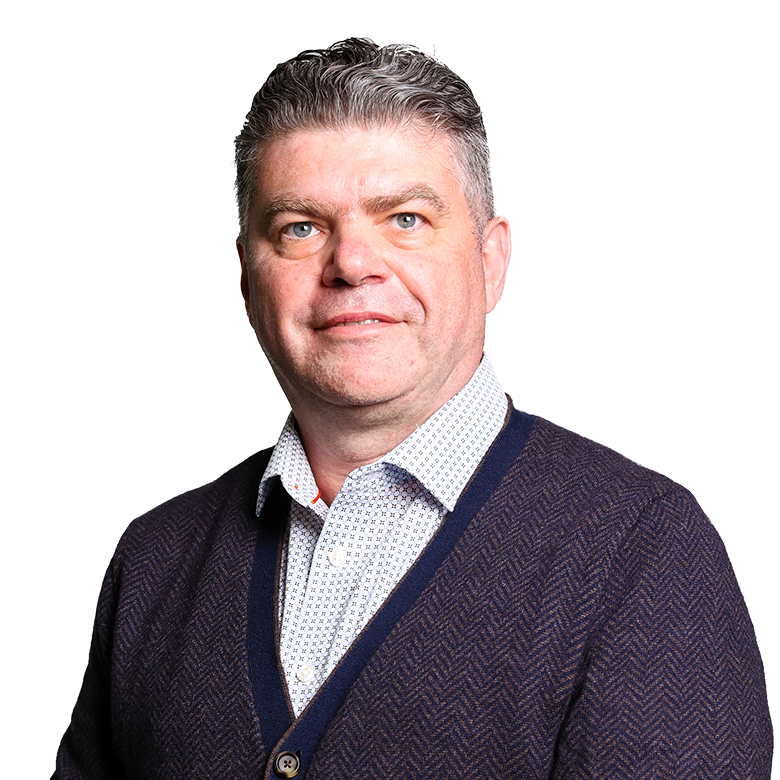 Chief Information Officer
Eli Mordechai, Ph.D.
Chief Executive Officer
Eli Mordechai, Ph.D., is the founder of the privately-held Genesis Global Group (GGG) and Genesis Biotechnology Group (GGG) headquartered in Hamilton, New Jersey. As the Chief Executive Officer, Dr. Mordechai's forward-thinking leadership inspires and empowers the ongoing discovery and development of innovative scientific products and services that fulfill important clinical needs to enhance the quality of life of patients in the United States and around the world. With visions of executing GGG's mission of delivering inventive products and services while growing steadily and competitively in the biotechnology marketplace, Dr. Mordechai continues to expand GGG with vertically-integrated business initiatives in mind. Dr. Mordechai's successes in tactically implementing vertical integration are evidenced by GGG's collection of operational platforms in laboratory sciences, clinical research, drug discovery, and manufacturing and the comprehensive services, efficiencies, and creativity these collaborative processes yield.
Dr. Mordechai oversees GGG's day-to-day operations and meets with his senior executive teams on a regular basis to ensure that all the companies of GGG maintain the highest standards of corporate excellence, accountability and transparency. Dr. Mordechai investigates and monitors trends and forecasts in the biotechnology and healthcare industries to manage risk and optimally navigate business development for each of GGG's enterprises. His focus for GGG's market expansion involves driving core organic growth, initiating new lines of business, and being an active participant in the merger and acquisition arena. Building executive management teams comprised of industry-leading experts to carry out GGG's missions and promote its corporate culture of opportunity, honesty, unsurpassed values and professional practices is another of Dr. Mordechai's priorities as Chief Executive Officer.
Dr. Mordechai received his Bachelors of Science degree in Biochemistry from Rider University in Lawrenceville, New Jersey, and upon graduation he was distinguished with 'The Biochemistry Departmental Award'. He went on to earn his Ph.D. in Biochemistry from the Department of Biochemistry at Temple University School of Medicine in Philadelphia. At Temple University, Dr. Mordechai was the recipient of 'The Florence Gloria Freeman Cancer Research Award'. He completed his post-doctoral studies at the Department of Neurobiology at the Barrow Neurological Institute St. Joseph's Hospital in Phoenix, Arizona. Following the completion of his post-doctoral studies, he served as the Director of Research and Development at the Immunosciences Laboratory in Beverly Hills, California.
Dr. Mordechai scientific research is documented in over 100 peer-reviewed publications and abstracts. He has presented at a vast array scientific meetings and industry conferences, and he has authored over 25 patents. Dr. Mordechai is an Associate Professor at Rowan University Graduate School of Biomedical Sciences, and he also serves as an active member on many academic and scientific boards such as, Rider University Science Advisory Board, Board of Trustee of Rider University, Chemistry/Biochemistry Advisory Board at Burlington County Community College, Dean Development Council at Rowan University (formally UMDNJ), the Scientific Advisory Board of the Hepatitis B Foundation, and the Pennsylvania Biotechnology Center.
As an accomplished scientist, business executive, and leading community figure, Eli Mordechai, Ph.D.'s body of work and stellar reputation epitomize American ingenuity and have earned him several academic, industrial and community awards, including the Ernst & Young 'Entrepreneur of the Year' award. He was voted 'Most 50 Interesting People in Mercer County', and he received the esteemed Dean Council Award from the University of Medicine and Dentistry in New Jersey. Dr. Mordechai holds a certificate as a Medical Director from the Wadsworth Center New York State Department of Health and from the American Association of Bioanalysts (AAB). His current professional memberships include the American Society of Microbiology, Association for Molecular Pathology, International Society for Infectious Diseases, and the American Association for the Advancement of Medicine.
Dr. Adelson joined the GGG team in 2002. As the Chief Operating Officer, Dr. Adelson leads clinical, development, and discovery research operations in Medical Diagnostic Laboratories (MDL), Venenum Biodesign, and Invivotek with his main focus concentrating on scaling and expanding the existing business infrastructure through both organic growth and corporate acquisition. In addition, Dr. Adelson implements various innovations and re-engineering initiatives, as well as leverages customized technology solutions, to re-calibrate and enhance MDL's workflow while reducing overall business costs.
Prior to his appointment to Chief Operating Officer in 2013, Dr. Adelson held positions within MDL as Director of Research & Development before becoming Vice President of MDL in 2007.
Dr. Adelson received his BS in Biology from The College of New Jersey (formerly Trenton State College) in Ewing, NJ. He earned his Ph.D. in Molecular Biology & Genetics from the Department of Molecular Biology and Genetics/Fels Institute for Molecular Biology and Cancer at Temple University School of Medicine in Philadelphia, PA. He completed his postdoctoral studies in the Department of Microbiology and Molecular Genetics at the University of Medicine and Dentistry of New Jersey. Dr. Adleson was the proud recipient of a competitive Postdoctoral Research Fellowship from the National Institutes of Health, National Lung, and Blood Institute.
Dr. Adelson has presented more than 15 presentations for scientific meetings and conferences, clients, and special events. He is the author of 60 publications and 82 abstracts including:
Adelson ME, Feola M, Trama JP, Tilton RC, and Mordechai E. (2005). Simultaneous detection of herpes simplex virus types 1 and 2 by real-time PCR and Pyrosequencing. Journal of Clinical Virology, 33(1): 15-34. 's
Dr. Adelson is an Associate Professor at Rowan University Graduate School of Biomedical Sciences as well as a present Member of the Thomas Jefferson University Biotechnology Program Advisory Committee. He has served on the editorial boards of Diagnostic Microbiology and Infectious Disease and Journal of Clinical Microbiology. He has also served as a guest reviewer for the Journal of Clinical Microbiology, Infection & Immunity, Journal of Applied and Experimental Microbiology, Clinical and Diagnostic Microbiology, Journal of Dermatological Science, Diagnostic Microbiology and Infectious Disease, and Clinical and Vaccine Immunology. He serves as a Scientific Advisory Board member of JBS Science, Inc. at the PA Biotechnology Center and is a founding member of the New Jersey and Pennsylvania BioTech and Life Sciences Leadership Council. Dr. Adelson also holds a certificate as a Medical Director from the Wadsworth Center New York State Department of Health. His current professional memberships include the American Society of Microbiology, International Organization for Mycoplasmology, and Association for Molecular Pathology.
Ben joined the GGG team in 2015. As the Director of Corporate Development, he provides leadership for strategy development initiatives by working closely with the CEO and strategic business units to drive all acquisitive growth initiatives for GGG and member companies from initiating to closing and onboarding the transaction. Through collaboration with private equity and investment banks, Ben develops and structures deals, organizes and manages the buy-side, sell-side, intellectual property out-licensing, and joint venture projects to originate new businesses and develop existing relationships.
Prior to GGG, Ben was the Vice President of US Operations, Strategic Programs, and Business Development at iMEDGlobal Corporation. Additionally, Ben held a number of positions in Pfizer Inc., where he served in and led teams in Healthcare Informatics, Acquisition Collaboration and Divestitures, Global R&D, and Global Manufacturing before becoming the Product Development Lead in the Integrated Health Business Unit. During his time with Pfizer, he was the proud recipient of the Pfizer Innovation Award.
Ben received his MBA with a concentration in Strategy from Rensselaer Polytechnic Institute. He earned his Ph.D. in Biochemistry from Wayne State University. Ben also holds a certificate as a Project Management Professional (PMP) from the Project Management Institute.
Ben's list of publications includes:
Bandaru, B., Jaishree, G., and and Bhagwat, A. S., 1996, Overproduction of DNA Cytosine Methyltransferases causes Methylation and C to T Mutations at Non-canonical sites, Journal of Biological Chemistry, Vol. 271, No. 13, Issue of March 29, pp. 7851–7859, 1996.
Bandaru, B., Wyszynski, M., and Bhagwat, A. S., 1995, HpaII methyltransferase is mutagenic in Escherichia coli, Journal of Bacteriology, Vol. 177, No. 10, Issue of May 1995, p. 2950–2952,1995.
Bandaru, B., 2006, Making team perform at their peak potential, SNEC-PMI, Nov 2006, p.05.
Ben's hobbies include reading, watching movies, playing tennis and Sudoku.
Sophia joined the GGG team in 2011. As the Director of Finance, she is responsible for all GGG member companies' accounting and finance functions. Sophia manages the Accounting Department staff as well as day-to-day operations. She is responsible for establishing and maintaining all banking relationships, including financial reporting to banks and third-party investors. She provides leadership and strategy development for the company's long-term financial health and growth.
Before her appointment to Director of Finance in 2023, Sophia held positions of increasing responsibility in the Accounting and Finance Department, including Senior Accountant and Controller. Before joining GGG, Sophia brought over ten years of experience in the Accounting and Finance industries. She previously held positions as Senior Accountant at Freeze dba Central Mills Inc. and Cap Barbell as Accounting Manager. Sophia received her BS in Business Administration from Florida Atlantic University in Boca Raton, FL.
Susan joined the GGG team in 2011. As the Chief Legal Officer, Susan provides advice and leadership to the GGG family of companies to enhance its position in the fields of clinical diagnostics, drug discovery, product development, manufacturing, and distribution. In addition, Susan structures the transactions for mergers and acquisitions to assist GGG with its strategic growth initiatives in addition to managing a staff of attorneys and outside counsel to address challenges and litigation in the areas of corporate, regulatory, compliance, healthcare, intellectual property, contracts, and employment law.
Prior to her appointment to Chief Legal Officer in 2017, Susan held positions within GGG as Associate Regulatory Counsel 2011-2015, Associate General Counsel 2015-2016, and Deputy General Counsel 2016-2017.
Susan brought twenty five years of Legal experience to the GGG Team through her previous position State of New Jersey Officer of the Attorney General where she served as the Deputy Attorney General.
Susan received her BA & BS in Arts and Science from Pennsylvania State University in State College, PA. She earned her Juris Doctor from Widener University School of Law in Wilmington, DE.
Susan was proud recipient of many awards during her time in the Office of the Attorney General Awards including Excellence in Management 2009, Excellence in Investigations 2009, and Excellence in Trial Litigation 2008. Susan was also awarded with a 2014 Galaxy Award at GGG.
During her free time, Susan enjoys running, cycling, swimming, and movies. She is a Share the Music volunteer and Therapy Dog International volunteer.
Stephanie joined the GGG team in 2016 as the Human Resources Manager. In 2017 she became the Director of Human Resources, a position she held until 2020 when she transitioned into her current role as Chief HR Officer. Stephanie provides leadership to the HR Team and oversees benefits and compensation, wellness programs, talent acquisition and employee retention, employee recognition programs, performance management, training and development, compliance, leave administration, employee relations and event planning. Stephanie has implemented various innovations to replace the current HRIS and revamp the benefits program to attract and retain top talent. She provides on-boarding and HR support for new acquisitions and leads Human Resources initiatives for GGG and all member companies.
Prior to GGG, Stephanie held positions in Human Resources at State of NJ - NJ Housing and Mortgage Finance Agency as an HR Generalist as well as Adelphi Group and BluePrint Research Group as HR Manager. Stephanie brought to the GGG team over 15 years of HR experience in the Pharmaceutical and Mortgage and Finance Industries.
Stephanie received her BS in Business Administration/Management from University of Reading. Stephanie holds a certificate as a Professional in Human Resource (PHR) from Villanova University in Villanova, PA, as well as a Society for Human Resource Management - Senior Professional in Human Resources (SPHR).
Stephanie is an active member of the Society for Human Resource Management (SHRM). She was the proud recipient of a Congressional Award presented by Congressman Chris Smith in recognition of her work in foster care.
Stephanie enjoys spending time with her husband and children and their many activities, traveling and giving back their community. Stephanie and her husband are advocates for children in foster care and have fostered over 25 children in their effort to adopt.
Stephanie joined the GGG team in 1999. As the Chief Marketing Officer, she leads the Creative Services Department members, including the graphic design team. She is responsible for developing, implementing, and maintaining the marketing efforts and supportive collateral for new and existing product lines and services for all GGG Member companies across all lines of business.
Stephanie joined Medical Diagnostic Laboratories, L.L.C. (MDL) as a Laboratory Technician in 1999 and has since held various management positions of increasing responsibility. She developed the Quality Control Department and became the Quality Control Manager in 2000. As the division grew in scope and size, in 2004, Stephanie became the Director of Quality Assurance & Quality Control. In 2007, she transitioned into the role of Director of Marketing. Stephanie held a dual Directorship for ten years and served as the Director of Administration from 2005 – 2015. In 2021, Stephanie assumed her current role as Chief Marketing Officer.
Boris joined the GGG team in 2017. As the Chief Information Officer he is responsible for the strategic planning, design, implementation, and overall alignment of all technology infrastructure with the organizational goals GGG and its member companies. Boris directs the effective delivery of networks, applications, and disaster recovery and processes. He oversees a team of technology engineers, architects, and developers while working closely with management, external vendors, and advisors. Boris identifies solutions to manage daily business activities more efficiently through technological improvements which increase productivity and reduce costs and downtime.
Prior to joining GGG, Boris brought with him twenty years of experience in the information technology industry. He previously held positions as technical lead senior solution advisor at Anthem BC/BS and team lead of application modernization at Gap Gemini America.
Boris received his BS in Information Technology at Kiev National Polytechnic University in Kiev, Ukraine.